About The Event
Data analytics has become an integral part of every organization, and the skills required to apply advanced techniques to provide efficient and effective recommendations for decision-making have become a must. Artificial intelligence, business intelligence, and data analytics can be applied through a tool that is accessible to every professional, Microsoft excel.
Practice with a live case how to apply technology and the latest excel features for effective decision-making.
Achieving tasks on hand by saving 95% of the time it takes using other methods.
Understanding the concept through a real case study.
Master the use of Artificial Intelligence (AI), Business Intelligence (BI), and Data Analytics.
Leverage technology to work for you.
Gain a competitive advantage by learning the new trends in the market.
Build dashboards and advance analytical reports, detect anomalies, and strategize.
Our Speakers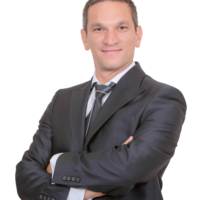 Gaby Lahoud
CFA, CMA, CSCA, PMP, MBA
Register online, get your ticket, meet up with our inspirational speakers and specialists in the field to share your ideas.