About The Event
Practice with our CMA Guru Gaby Lahoud, CMA, CSCA, CFA, PMP, MBA the strategies and secrets on how to pass on your first attempt and score high. Strategies and procedures and how to apply them will be provided so you know how to prepare before the exam and what to do on the exam day.
Session include:
Practicing questions from all sections covered in CMA Part 1.
Strategies to answer MCQs and Essays in less time & score high.
Practice with candidates' MCQs and Essays and guide them through each exam question.
Go through the right way to approach MCQ and Essay questions using retired actual exam questions as well as simulated tricky questions.
What to do and not to do on the exam while going through each question.
And much more…
Our Speakers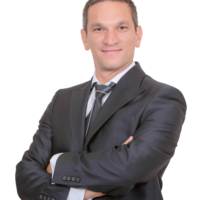 Gaby Lahoud
CFA, CMA, CSCA, PMP, MBA
Register online, get your ticket, meet up with our inspirational speakers and specialists in the field to share your ideas.